I was commissioned to create a label for this brand new beer by

Columbanus Brewering Co

. from Brazil.

The whole idea is to follow the same identity for the labels with a cartoon style and some story being told as new labels are created.
This is the first one, called

Mim Ache

. A session IPA that brings the idea of drunk vikings attacking a kingdom after the spoon of St. Columbanus, wich allows the owner to brew the best beer in the entire world.
Thumbnails for layout testing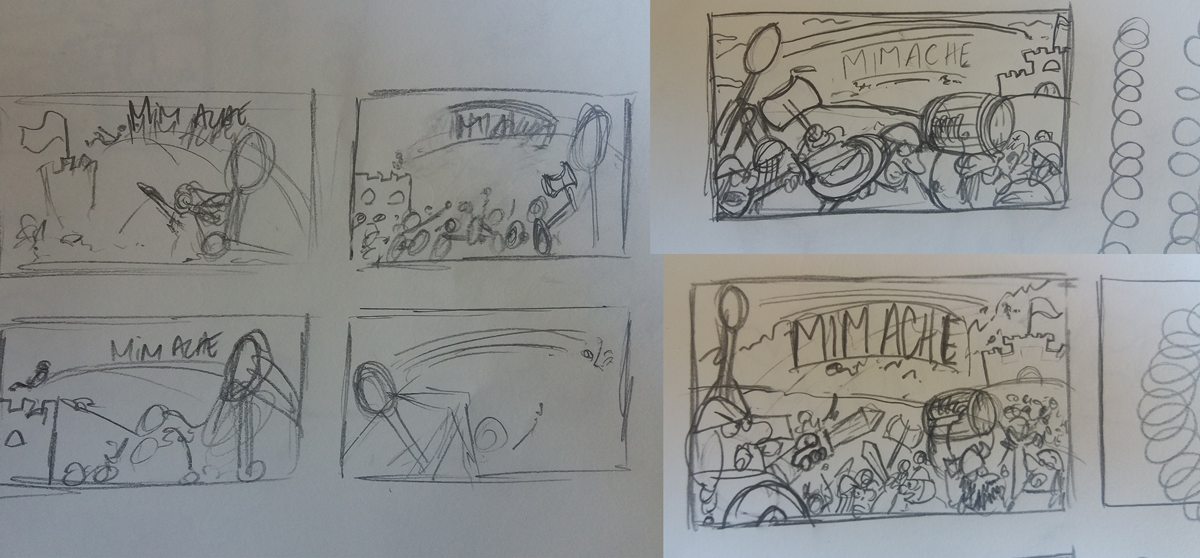 First layout (not approved)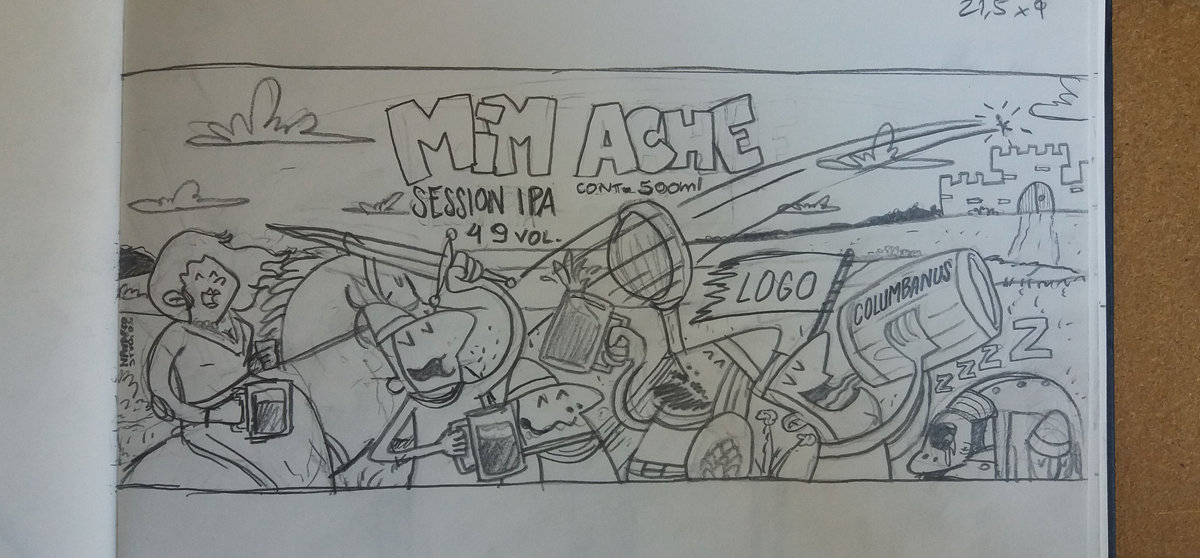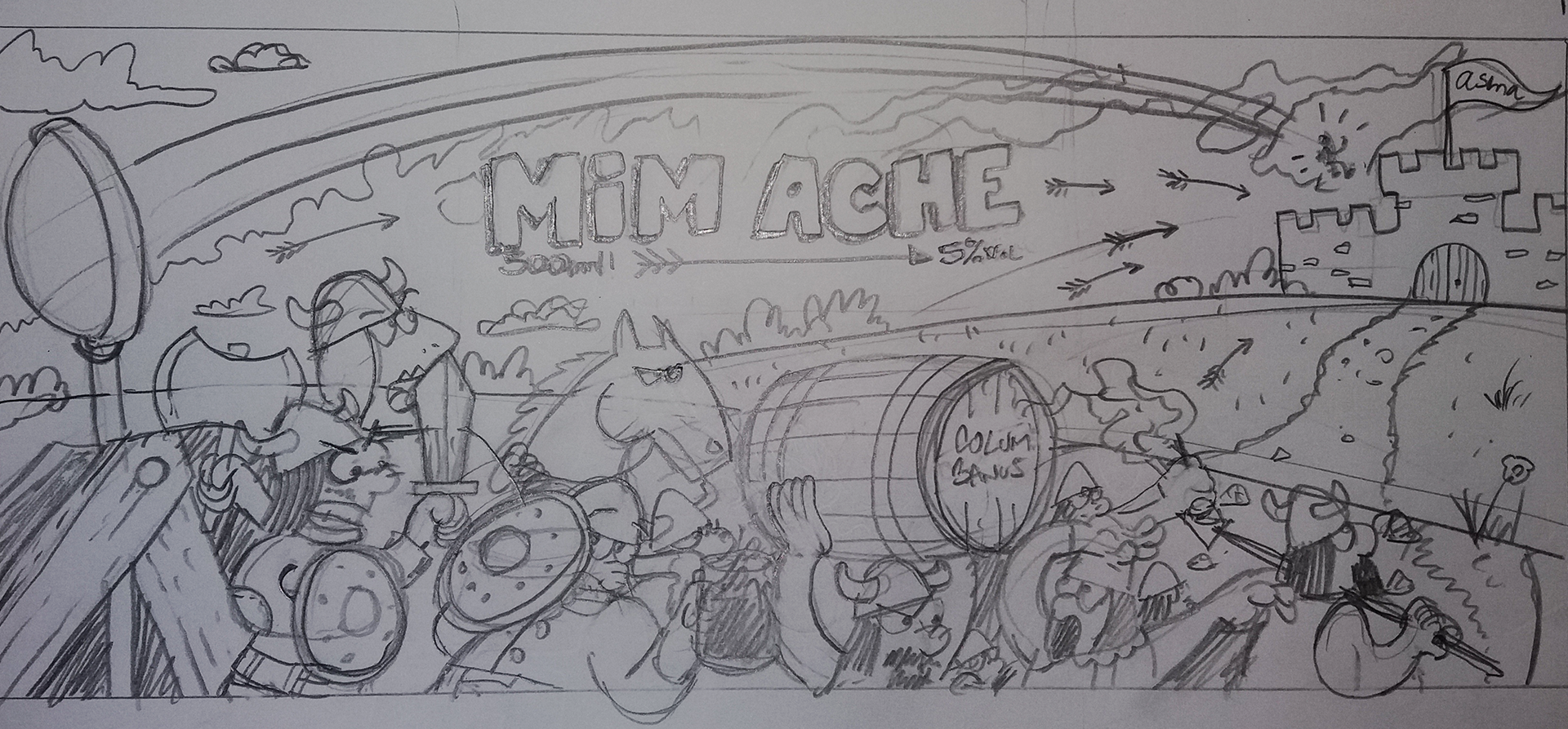 Digitaly clearing the drawing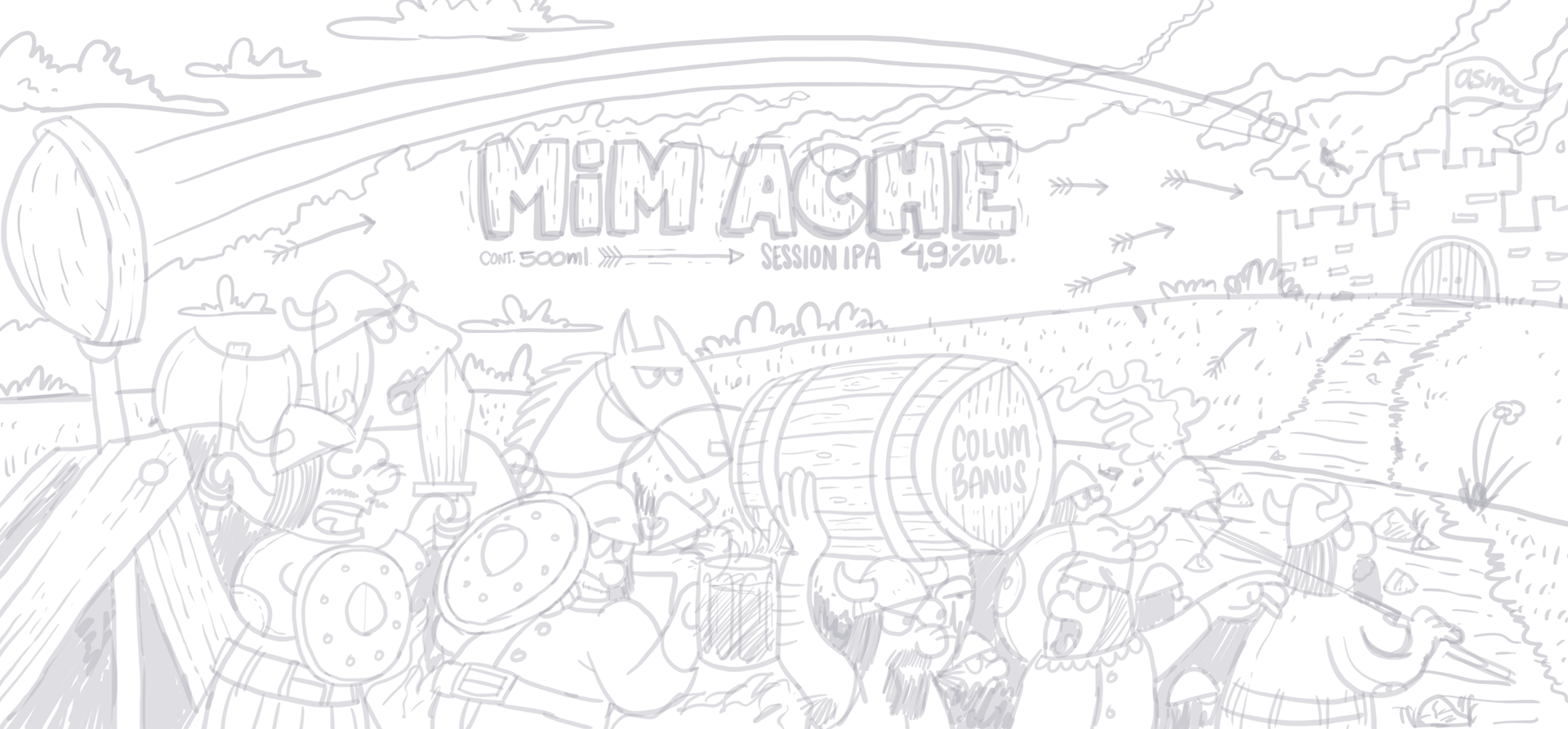 Digital Inking
(you may call it lineart, lol)